Interactive Brokers - írországi átállás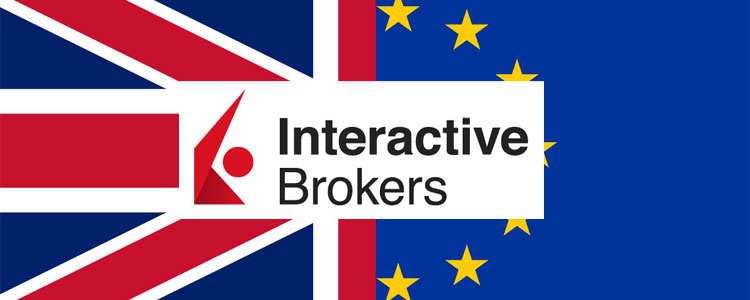 Egy Németországban élő korábbi tanítványom már megkapta a végleges kommunikációt a Brexit kapcsán.
Az ő számlája Írországba került volna, de úgy döntött, hogy 10 év után bezárja az IB számláját és más megoldást keres.
IB kommunikáció
Alábbiakban megosztom azt a levelet, amit a tanítványom kapott. Vannak benne linkek további információkkal. A szöveg alatt néhány pontra reagálnék.
Dear Client,

A short while ago we emailed you about the arrangements we were making to ensure that you will be able to continue to do business with the Interactive Brokers Group ("IBKR") at the end of the Brexit transition period.

We now invite you to transfer your account from Interactive Brokers (U.K.) Limited ("IBUK") to Interactive Brokers Ireland Limited ("IBIE"). We hope the information we have set out below is helpful and makes clear what we are proposing, why we are proposing it, and what you need to do to continue to do business with us.

1. WHY DO THINGS HAVE TO CHANGE?

Your relationship with IBUK utilises what is known as a financial services passport which allows the provision of services across Europe. IBUK's passporting rights are expected to expire at the end of the year, and IBKR therefore plans to do business with you through a European entity as of 1 January 2021.

2. WHAT IS THE PLAN?

We propose to transfer your account (including all positions, such as your cash, securities, and contracts) from IBUK to IBIE. Our intention is that once your account is transferred, all investments and services will be provided by IBIE (for convenience we will refer to this as the "Proposed Transfer"). For more detail on the Proposed Transfer, please read our FAQs.

3. WHO IS IBIE? IS IT SIMILAR TO IBUK IN TERMS OF REGULATORY STATUS?

We applied to the Central Bank of Ireland for IBIE to be authorised as an investment firm. IBIE's application is currently in the third and final phase of the application process. Provided the application is approved as expected, IBIE's regulatory status and profile will be very similar to IBUK's. Both IBIE and IBUK will be authorised pursuant to the second Markets in Financial Instruments Directive (Directive 2014/65/EU). The purpose of MIFID is to harmonise, as much as possible, how investment firms are regulated across the European Union.

However, there are some differences between the regulations that apply. There will be some important changes to the way your assets will be protected:
Currently, your eligible assets are protected from loss either under the US Securities Investor Protection Corporation or the UK Financial Services Compensation Scheme (which regime applies depends on the relevant segment of your IBUK account). The FAQs provide further details in Question 2 of Part B available

 

here.
After the Proposed Transfer, the Irish Investor Compensation Scheme will protect your assets from loss should IBIE default and be unable to meet its obligations to you. The

 

FAQs

 

provides further details in Question 4 of Part B.
We encourage you to review this document carefully. If you have any further questions having read the

 

FAQs, please consult the heading "WHAT IF I NEED FURTHER INFORMATION" below.

4.

 

WILL MY PREVIOUS CLIENT CATEGORISATION CHANGE?

For the avoidance of doubt, the previously agreed client categorisation that applied to your relationship with IBUK will apply to your new relationship with IBIE (for example, if you were categorised as a Retail Client with IBUK, you will also be categorised as a Retail Client by IBIE).

5.

 

I CURRENTLY TRADE OTC DERIVATIVES WITH IBUK – WHAT WILL HAPPEN TO MY OPEN POSITIONS?

Your open positions will be transferred to IBIE. The

 

FAQs

 

provides further details in Part C, Question 3. Please also consult the new Key Information Document that is available on our PRIIPs KID website (link). We encourage you to review these documents carefully. If you have any further questions having read these materials, please consult the heading "WHAT IF I NEED FURTHER INFORMATION?" below.

6.

 

WHAT DOES THIS MEAN FOR ME? WILL THERE BE ANY MATERIAL IMPACTS FOR ME?

Outside of what we have set out immediately above, we do not anticipate any material impact to the services provided to you.

7.

 

WHAT IF I NEED FURTHER INFORMATION?

If after reading this communication and the

 

FAQs, you have questions or you would like to discuss the matter further, please do not hesitate to contact our help desk.

8.

 

WHAT DO I HAVE TO DO TO MAKE A DECISION IN RELATION TO THE PROPOSED TRANSFER?

Please click

 

HERE

 

to complete the process.

Yours sincerely,
Interactive Brokers Client Services
Észrevételek
A jelen írországi helyzettel kapcsolatban több probléma is felmerül:
A cégnek még nincs engedélye, de ők valószínűsítik, hogy megkapják év végééig...
A cégforma egy sima KFT, aminek a felelősségi szintjét ismerjük.
Továbbra is 20.000 EUR a biztosítás szintje.
Tanítványom jelezte, hogy az IB számla zárását követően még 3 hónapig aktív marad és a díjakat fizetni kell.
Hát így áll a jelenlegi helyzet a német ügyfelekkel. Minket még mindig nem értesítettek (2020.12.11), ami elég nyugtalanító, hiszen lassan december közepe van.